The Bioethics Society of Kenya is a self-governing organization whose main objective is to foster the development of bioethics in Kenya. The BSK is a not-for–profit, non-political, non-discriminatory, and multidisciplinary organization. The society seeks to promote ethics in research, medicine and health care. Membership is open to all Kenyans or persons residing in Kenya who share the objectives of the BSK. Our mission is to support the development of ethics in the life sciences and diffusion of knowledge for equity and progress in health care.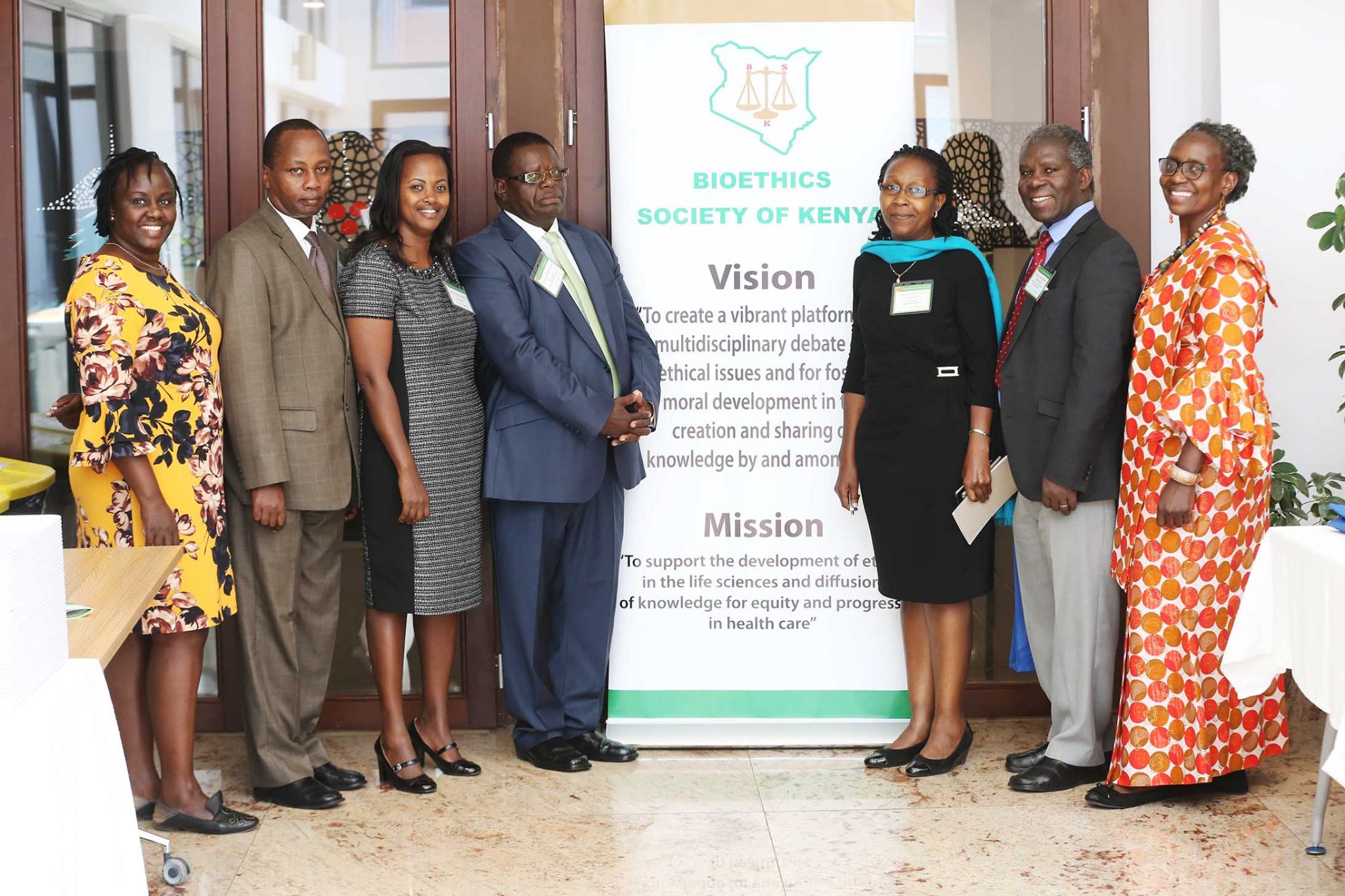 To support the development of ethics and the creation and diffusion of knowledge in medicine and the life sciences
To be a vibrant platform for multidisciplinary debate on bioethical issues.
JOIN US IN BUILDING CAPACITY IN BIOETHICS.